BeautyBAR Treatments
These treatments are a cleverly condensed combination of Clarins' expertise and knowledge, with our expert methods and incredibly effective products. Perfect for those in a hurry.
30 minutes to a better you.
Enjoy a 30‑minute treatment for instantly enhanced beauty and a blissful feeling of well-being.
OUR TREATMENTS:
Our treatments are directly inspired by you and are adapted to your needs and preferences. Discover all we have to offer.
FIRMING FAVOURITE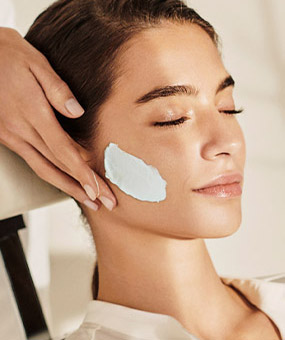 Does your skin lack firmness? Here's a treatment that promotes firmer facial features, smoother skin and a rested appearance.
GET GLOWING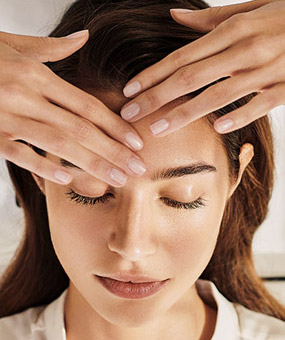 A made-to-measure facial for fatigued faces; this will rev up radiance in minutes.
KNOT A PROBLEM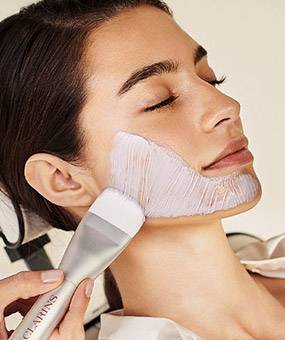 This de-stress treatment works to rapidly release tight muscles and swiftly ease tension from your neck and shoulders.
SOS FACIAL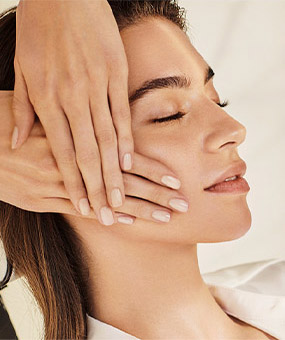 Troubleshooting solutions that'll banish breakouts, wave goodbye to dryness and wage war on worry lines!
CITY SKIN RESCUE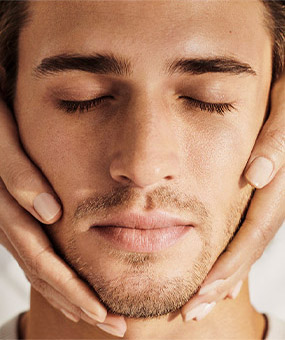 Right now is the time to get ultra-soft, comfortable skin, no matter what the day brings!
De-Stress Express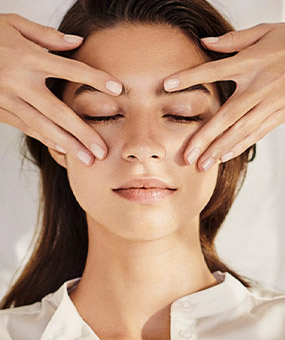 Fast acting, muscle melting deep pressure massage.
DETOX & GLOW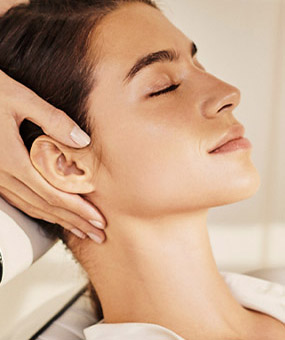 Say goodbye to your tired, dull complexion and hello to wide-awake, healthy-looking skin.
Have a question?
1.

WHAT IS A BEAUTYBAR TREATMENT?

BeautyBAR treatments are treatments that concentrate all of Clarins' plant expertise and methods into a 30-minute format. You can sit back and relax comfortably in a BeautyBAR chair while our beauty specialists take care of you. Enjoy a 10‑minute personalised consultation and a 30‑minute treatment that combines the Clarins expert touch with incredibly effective products. Make-up will be applied at the end if desired so you can enjoy the rest of your day hassle free.
2.

DO I NEED TO MAKE AN APPOINTMENT FOR A BEAUTYBAR TREATMENT?

BeautyBAR treatments are available by appointment and on a walk-in basis. However, we recommend booking in advance to ensure availability of your preferred date and time.
3.

HOW EARLY DO I NEED TO ARRIVE FOR MY APPOINTMENT?

Please arrive up to 10 minutes prior to your scheduled appointment time for a pre-consultation. This will give you a chance to prepare yourself, relax, and then fully experience all the benefits of your BeautyBAR Treatment.
Where to find us
Discover some of the best independent spas and skincare salons in the UK and Ireland to experience a blissful moment of well-being.