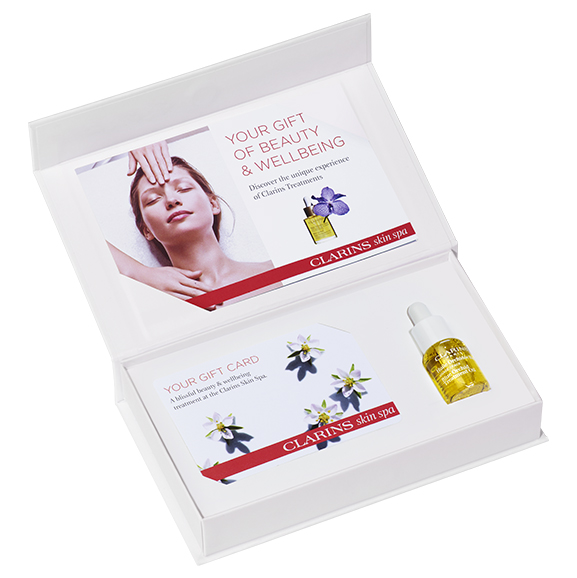 Gift a Little
Me-Time
The ultimate pampering experience, treat yourself or your loved ones with a visit to a Clarins Skin Spa, a tranquil place where you can escape for the very best facials and body treatments.
You can choose from one of the following treatments from John Lewis.
P.S. Why not add a personalised note at checkout for someone special.
Choose your treatment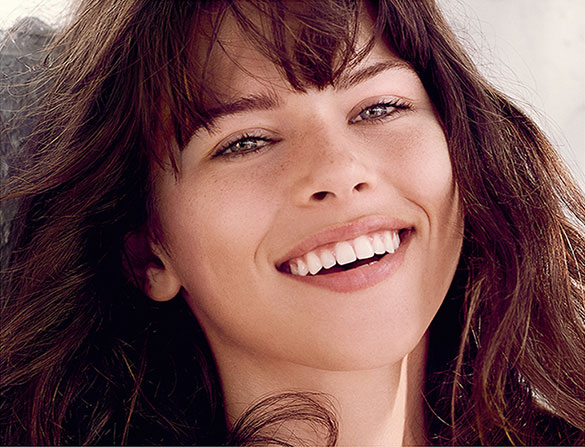 NEW

Wellness Treatments

Head-to-toe treatments for when you need a moment of 'me-time' away from your busy lifestyle to release stress and tension, re-energize and improve your mood. When booking choose 1 of our 2 treatments; 'Beauty Sleep', just like a good night's sleep or 'Rise & Shine', a treatment to boost your mood and lift your spirits.

Duration: 1hr 25mins
Cost: £70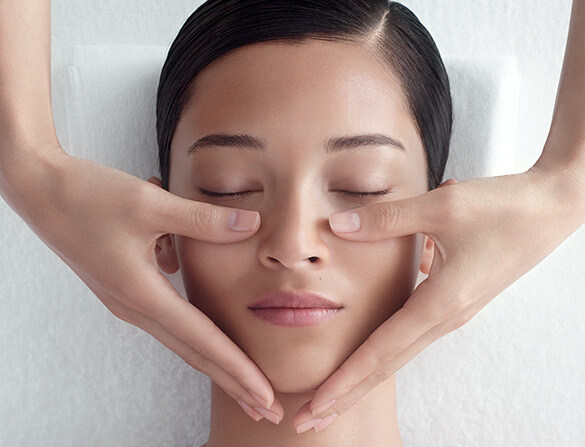 Signature Facial
Now more effective than ever with new techniques that come from over 60 years of expertise and knowledge of the skin. New Signature Facial delivers immediate rejuvenating and wellbeing results which last.
Duration: 1hr 25mins
Cost: £70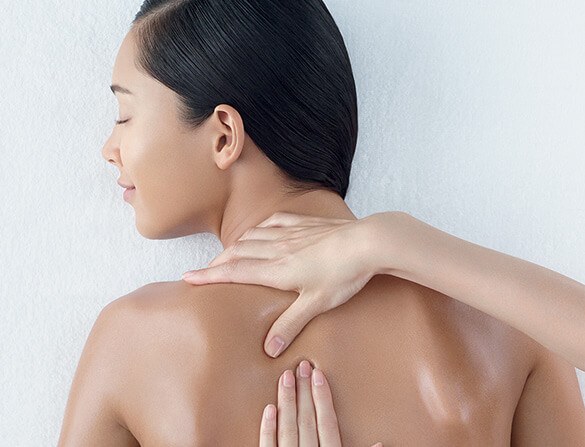 Energising Back,
Neck & Scalp Massage
A detoxifying and decongesting back cleanse and massage. Helps restore fresh, blemish-free skin while twenty-five minutes of deep tissue massage melts away tension and soothes tired muscles. The perfect post-exercise pick-me-up.
Duration: 45 mins
Cost: £35

GIFT CARD
REDEEMABLE IN
Birmingham · Bluewater · Cambridge · Cheadle
· Edinburgh · Glasgow · Kingston · Leeds · Leicester
· Liverpool · Milton Keynes · Newcastle · Peter Jones
· London · Reading · Solihull · Southampton