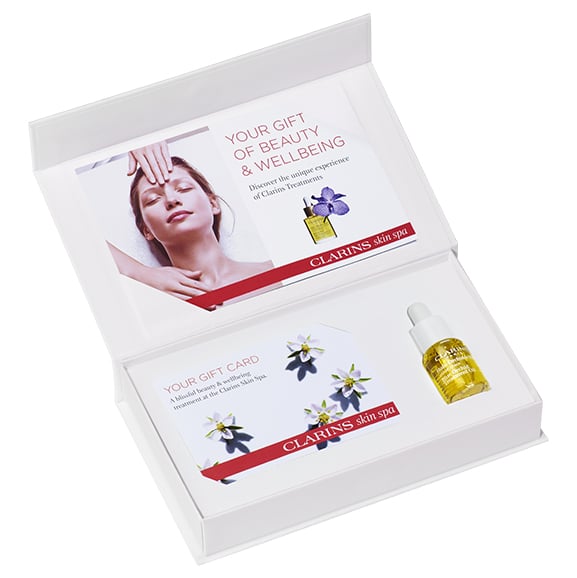 Gift a Little
Me-Time
The ultimate pampering experience, treat yourself or your loved ones with a visit to a Clarins Skin Spa, a tranquil place where you can escape for the very best facials and body treatments.
You can choose from one of the following treatments from John Lewis & Partners.

GIFT CARD
REDEEMABLE IN
Bluewater · Cambridge · Cheadle
· Edinburgh · Glasgow · Kingston · Leeds · Leicester
· Liverpool · Milton Keynes · Newcastle · Peter Jones
· London · Reading · Solihull · Southampton
Spa Gift Vouchers that are redeemed on the www.clarins.co.uk website are non-refundable and cannot be exchanged.