LIMITED AVAILABILITY
Your favourite gifts of the year

Choose from an array of gifts from our exclusive selection*.
But be quick early bird catches the best beauty buys!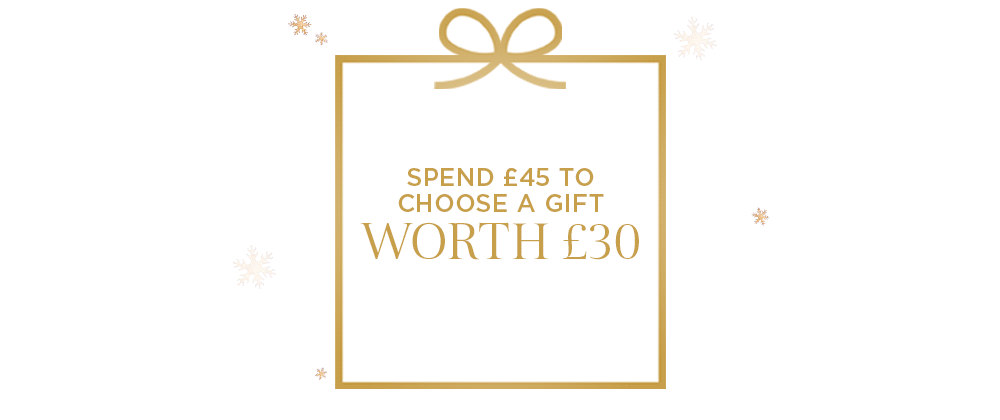 Spend over £45 to choose a gift of travel-sized miniatures worth £30.
Your choice of gifts includes:

Your Beauty Gift
Lip Perfector 03 Mini
Instant Smooth 4ml
Hand & Nail Cream 30ml
Supra Volume Mascara Black 3ml
Beauty Pouch

Women's Essentials
Mini lip perfector 01, 5ml
Beauty flash balm 15ml
Supra volume mascara Black 3.5ml
My little Paris tote

Skincare pampering trio
SOS Comfort mask 15ml
Exfoliating Body Scrub 30ml
Moisture Rich Body Lotion 30ml

Your Skincare Heroes
Blue Orchid Oil 5ml
Hydra-Essentiel Cream 15ml
SOS Hydra Mask 15ml
Toning Lotion 50ml

Perfect Pout Essentials
Gentle Refiner Exfoliating Cream 15ml
Instant smooth perfecting touch 4ml
BB Skin Detox Fluid No2 8ml

Golden Ritual kit
Tonic bath 30ml
Toning lotion 50ml
Blue Orchid Oil 5ml

His Gift
New Super Moisture Gel 12ml
New Super Moisture Balm 12ml
Active Face Wash Foaming Gel 30ml
Shampoo & Shower 30ml

Your Handbag Essentials
Instant Smooth 4ml
Instant Light Lip 01 5ml
Supra Volume 01 3ml
Joli Rouge Matte Mini 1.4ml

Plus, when you spend £105+ receive another set of travel-sized miniatures worth £87!
Your choice of gifts includes:

Hands, body and feet collection
Extra-Firming Body Lotion 100ml
Foot Beauty Cream 50ml
Hand & Nail Treatment Cream 30ml

Complexion Perfection Essentials
Instant Smooth Jar 4ml
Beauty flash balm 15ml
Instant light comfort lip oil mini 2.8ml

Hydrating Beauty Treats
Relaxing Bath Concentrate 100ml
Hydra-Essentiel Bi-Serum 15ml
Hydra-Essentiel Gel 15ml
Eau Ressourçante 30ml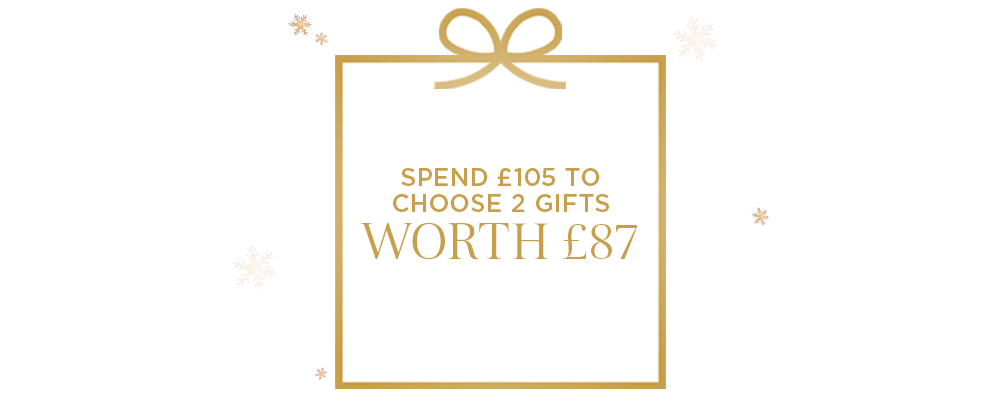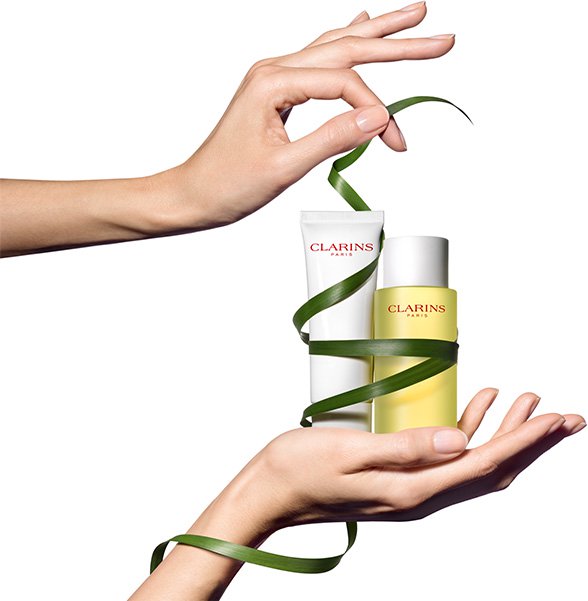 DID YOU KNOW?
Because it's all about you, we want to reward you for looking and feeling beautiful.

So why not collect points with our reward system?
Earn 1 points for every £1 spent on Clarins.com.
Every 120 points = £15 gift certificate.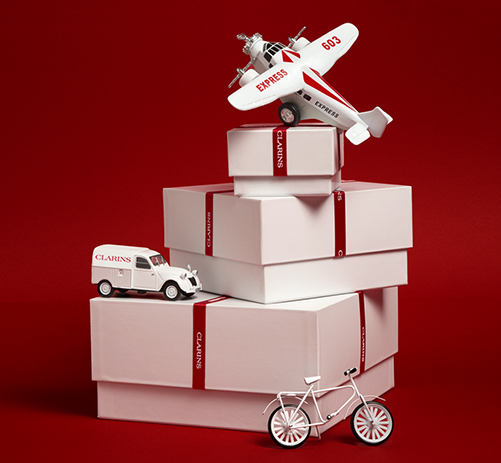 Service Matters
Get Free Standard UK delivery on all orders over £50.
*Offer available on all orders over £45 from 3rd December - 10th December 2019 whilst stocks last. **Offer available on all orders over £105 from 3rd December - 10th December 2019 whilst stocks last. Worth based on average ml value of standard retail size products. Please be advised all offers are whilst stocks last. Please note the total spend of your order, after any loyalty, promotion or discount codes have been applied, must meet the minimum spend required for any special offer or to qualify for free delivery. Clarins reserves the right to remove or amend an offer during the promotional period without notice. Online Gift Voucher purchases do not contribute towards the minimum spend for any offer or free gift. Visuals are for information only and may not be to scale. Please note, only 3 of the same offer can be obtained per customer within a 30 day period.