LIMITED TIME ONLY
Detoxing Essentials

Detox season is officially back, and we have the perfect New Year's body detox gifts for you.
Spend over £70 and receive a shower and moisturising body duo*, worth £40.
Plus, spend over £110+ you will get 3 travel-size sun care products to help protect your skin before hitting the slopes**, worth £34.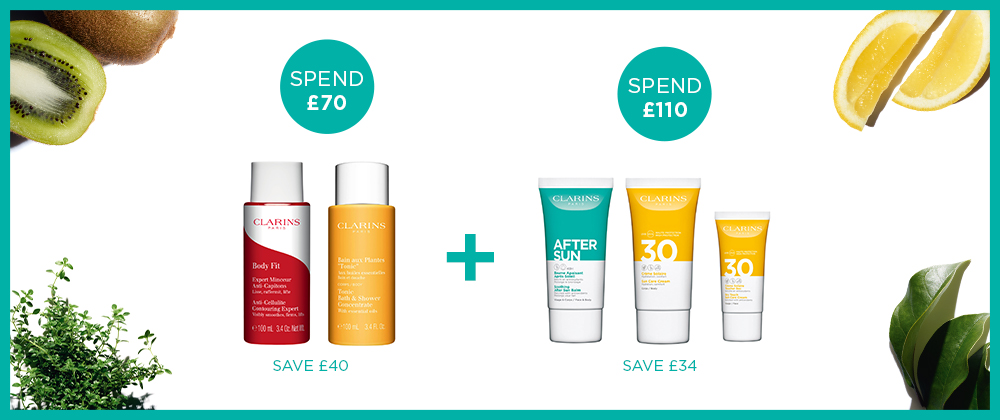 With £70+ orders get your travel-size body detox duo, including:
- Body Fit 100ml to reduce and prevent cellulite leaving your skin feeling firmer and your body redefined
- Tonic Bath & Shower Concentrate 100ml to gently cleanse, tone the skin and uplift the senses

Plus, when you spend over £110 get your additional sun care trio, including:
- Soothing After Sun Balm 75ml to deeply moisturise, nourish and relief from sun damage after exposure
- Sun Care Body Cream UVA/UVB 30 75ml to hydrate and protect the skin from damage caused by the sun
- Dry Touch Facial Sun Care UVA/UVB 30 30ml to protect skin from dehydration and sun-induced signs of ageing.

WINTER SALE
Further markdowns & new lines added!

Get 30% off*** a selection of bestselling beauty treats for a limited time only.
Don't miss out and stock up on your favourite skin care, make-up and body care essentials
before they are gone.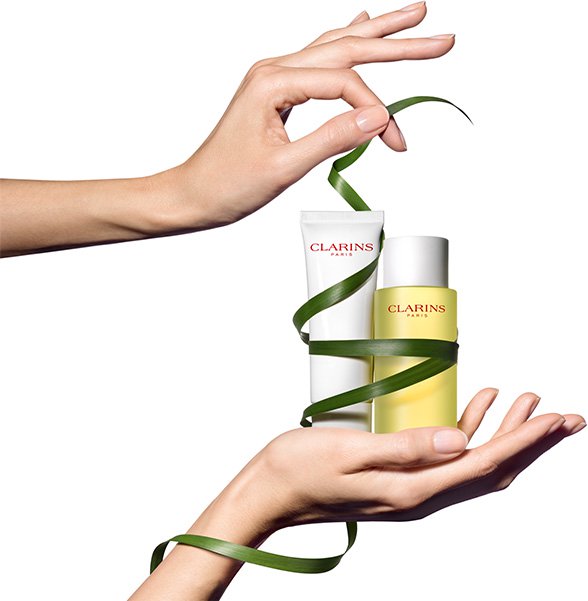 DID YOU KNOW?
Because it's all about you, we want to reward you for looking and feeling beautiful.

So why not collect points with our reward system?
Earn 1 points for every £1 spent on Clarins.com.
Every 120 points = £15 gift certificate.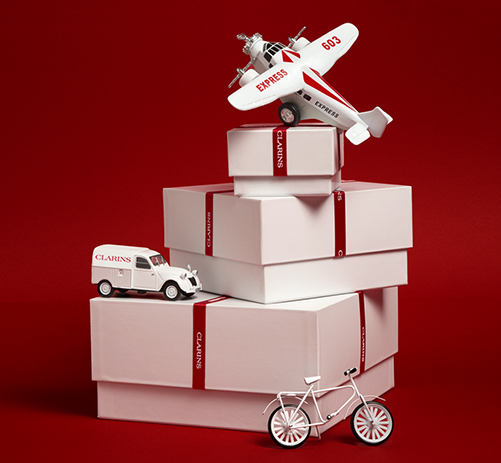 Service Matters
Get Free Standard UK delivery on all orders over £50.
*Offer available on all orders over £70 from 10th - 19th January 2020 or whilst stocks last.**Offer available on all orders over £110 from 10th - 19th January 2020 or whilst stocks last. Worth based on average ml value of standard retail size products.***Offer available on a selection of products on Clarins.com whilst stocks last. Cannot be combined with any other discount offer or a loyalty code. Please note Build your own travel kit doesn't contribute to the minimum spend to qualify for any special offer. The total spend of your order, after any loyalty or promotion codes have been applied, must meet the minimum spend required for any special offer or to qualify for free delivery. Clarins reserves the right to remove this offer during the promotional period without notice. Online Gift Voucher purchases do not contribute towards the minimum spend for any offer or free gift. Visuals are for information only and may not be to scale. Please note, only 3 of the same offer can be obtained per customer within a 30 day period.