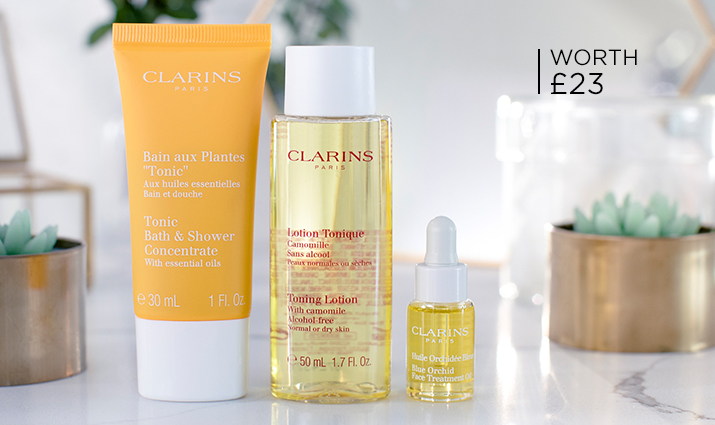 LIMITED TIME ONLY
Receive a trio of refreshing body and skincare treats
when you spend over £50, including:

Tonic Bath & Shower Concentrate 30ml
Toning Lotion with camomile 50ml
Blue Orchid Treatment Oil 5ml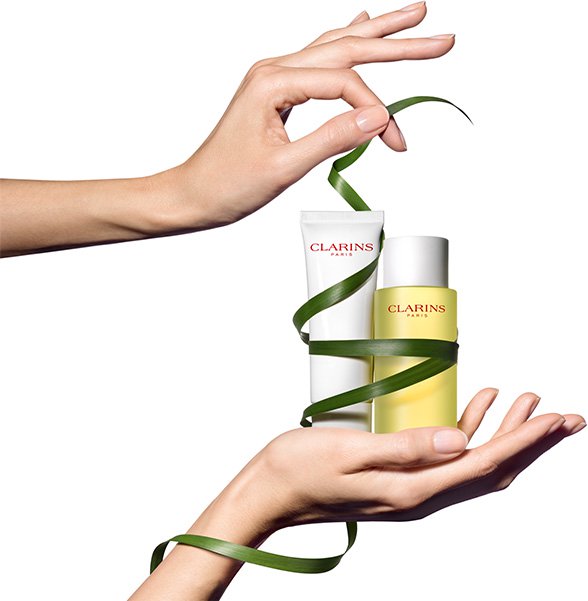 DID YOU KNOW?
Because it's all about you, we want to reward you for looking and feeling beautiful.

So why not collect points with our reward system?
Earn 1 points for every £1 spent on Clarins.com.
Every 120 points = £15 gift certificate.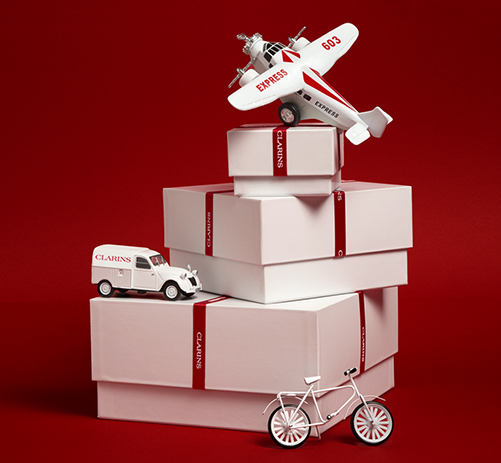 Service Matters
Get Free Standard UK delivery on all orders over £50.
*Offer available on orders over £50 from 19th - 20th October 2019 only, whilst stocks last. Please note the total spend of your order, after any loyalty, promotion or discount codes have been applied, must meet the minimum spend required for any special offer or to qualify for free delivery. Clarins reserves the right to remove or amend an offer during the promotional period without notice. Online Gift Voucher purchases do not contribute towards the minimum spend for any offer or free gift. Visuals are for information only and may not be to scale. Please note, only 3 of the same offer can be obtained per customer within a 30 day period.