From their origin and composition through to the sourcing of ingredients... now more than ever, you expect total transparency with the products you use.
At Clarins, this honest approach has always guided us, and we are proud to provide information that allows a product to be traced from the field all the way to you.
Your product

traced

from the field to you
Clarins T.R.U.S.T.
Traceability - Responsibility - Uniqueness - Safety - Transparency
Thanks to Clarins T.R.U.S.T., a platform based on blockchain technology, you can access the entire preparation and manufacturing process of each skin care product, as well as the expertise used and the plants that compose it: from their geographical origins to harvesting methods and certifications...
Total transparency that reflects the relationship of trust that has always united us with our customers.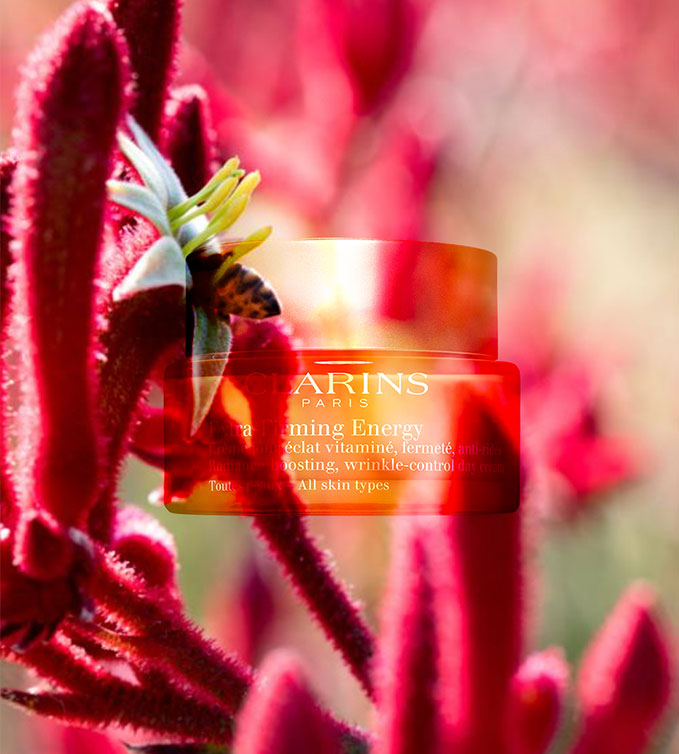 Your product

traced

from the field to you
Blockchain technology
A sign of confidence
Clarins T.R.U.S.T. is based on a blockchain system. This means that a tracking number is assigned to each product and its data is updated by our suppliers in real time and cannot be tampered with. For you, it is an absolute guarantee of reliability, safety and transparency.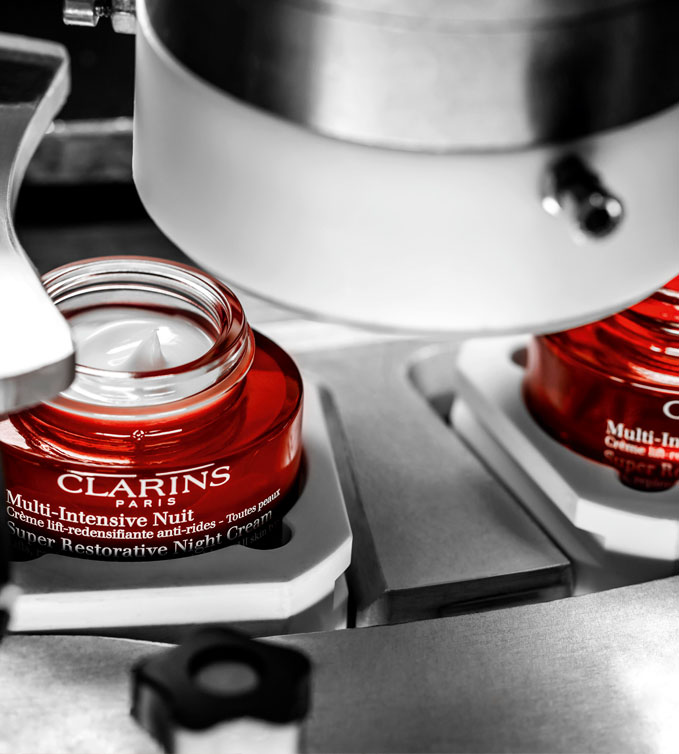 Your product

traced

from the field to you
A continuous improvement approach
Clarins T.R.U.S.T. is the reflection of an ambitious approach that takes time to grow. There are now more than 50 products, including their plants, that can be traced and accessed on Clarins T.R.U.S.T. Numerous products will be added to the list in 2023 and eventually our entire skincare catalogue will be available.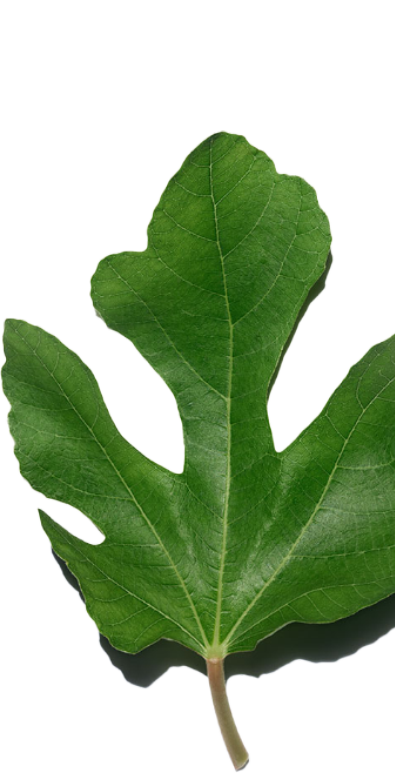 +60
plants

+50
products
traced in 2023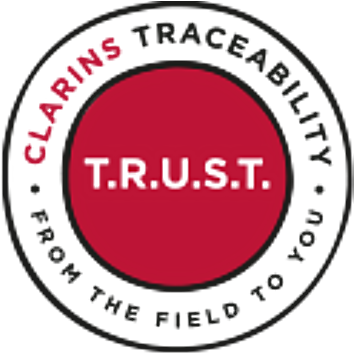 100% certified
Blockchain information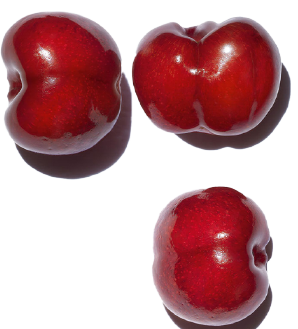 Discover
our traceable products
Thanks to Clarins T.R.U.S.T., you can easily access all the information available about your products: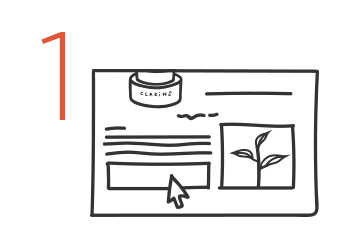 Scan the QR Code on your product packaging to access the product sheet on Clarins.com
Then click on the Clarins T.R.U.S.T. link.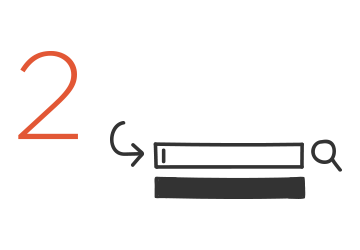 Enter the batch number indicated
on your product and press confirm.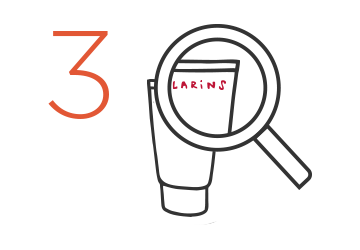 From the origin of the ingredients to the manufacturing process, packaging and quality... all the information about your product can be found here!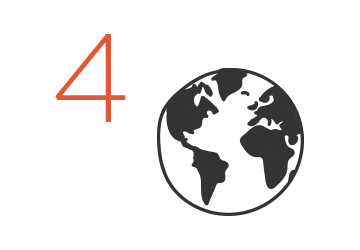 Find out more about our different supply chains around the world
Any Questions?
Our experts answer you
What you'll find on Clarins T.R.U.S.T.
Does Clarins T.R.U.S.T. platform apply to both skincare and makeup products?
For now, Clarins T.R.U.S.T. platform only applies to our skincare products. The roll out of Clarins T.R.U.S.T. will be progressive, with makeup products being incorporated into the next phases.
Does Clarins T.R.U.S.T. apply to all product formats (including samples and sachets…)?
Information provided on Clarins T.R.U.S.T. is valid only for full-size products.
Why isn't CLARINS T.R.U.S.T. applied to packaging?
Clarins T.R.U.S.T. platform will be rolled out across several phases. At present, Clarins has prioritised the ingredients in our skincare formulas.
Will all of Clarins' skincare products be included?
Clarins T.R.U.S.T platform is based on blockchain technology, which only applies to products manufactured by Clarins. Our goal is to incorporate all of our skincare products into Clarins T.R.U.S.T. by 2025, with the exception of subcontracted products manufactured by independent companies. We work with subcontractors when product development requires specific know-how or processes that cannot be carried out at our site in Pontoise. All of our subcontracted products respect the same strict quality criteria as products developed in our private laboratories.
Ingredients and formulas
Will all ingredients in product formulas be traceable on Clarins T.R.U.S.T.?
For now, Clarins T.R.U.S.T. platform only applies to plant-based ingredients – the basis of our responsible sourcing. Information about other ingredients in the formula - such as preservatives, texture agents or sunscreens - are detailed for each product on the Clarins website.
Will all of the plants in Clarins' Herbarium be traceable?
Long-term, we aim for all of the plants in Clarins' Herbarium to be traceable via Clarins T.R.U.S.T. platform.
Why do some plants have two different origins?
To protect our harvests from possible inclement weather, we try to prioritise at least two sources for each plant in our Herbarium. Each of our producers follows strict guidelines established by our experts to guarantee identical quality for all harvested plants, regardless of provenance.
Why doesn't Clarins source plants only in France?
At Clarins, we prioritise sourcing in France whenever we can. Sometimes, however, only plants from further afield have the specific properties our phyto-chemists are looking for. Sourcing certain ingredients from countries with a low Human Development Index allows us to support a dozen fair trade programs worldwide, in Madagascar and Burkina Faso. This helps us to encourage local populations to develop their savoir-faire and local economy while respecting local resources.
How does Clarins practice Responsible Beauty?
What does "CCF" (Certified Clarins Farm) stand for?
Partners marked 'CCF' meet the highest level of requirements for sourcing our plants, as defined in Clarins' Charter for Responsible Sourcing. The criteria are: certified organic agriculture + traceability right down to the harvest area + a long-term contract between Clarins and the supplier.
Why are some Clarins ingredients non-organic?
The Clarins Charter for Responsible Sourcing is based on criteria used for regenerative farming practices, which are even more demanding those used to guarantee organic ingredients. To be classified as compliant with regenerative farming, the processes and ingredients have to protect the environment while respecting local populations, a commitment in line with the Clarins philosophy.
With that said, Clarins prioritises plant extracts harvested using certified organic agriculture. Currently, 59% of our Herbarium is made up of organic plants. We aim to reach 80% by 2025.
For ingredients that are neither organically grown nor certified organic, we work as much as possible to convert them to organic with our suppliers. In 2021 alone, we have supported and confirmed 13 conversions to organic.
Manufacturing and product safety
What does the manufacturing date in CLARINS T.R.U.S.T. mean?
The manufacturing date refers to the date when the bulk product was packaged. In other words, it is the date your product was filled.
How long is my product safe to use?
At Clarins, the preservation period of all of our cosmetics is set at 36 months when stored in appropriate conditions, unless otherwise noted on the packaging. Check the period after opening [PAO] label (often in the shape of a pot with a number alongside it) on the back of all of our packaging to see how many months your product can be used for after opening.
Will my product become less effective after opening?
The safe use of all our products is an absolute priority at Clarins. As such, the quality and properties of our formulas are guaranteed within the limit of the 36 months preservation period and the period after opening [PAO] date on the label. All of our formulas are tested in extreme or accelerated conditions, giving products their minimal lifespan of 36 months after its manufacturing date as along as proper storage conditions are observed.
Why is the manufacturing date on Clarins T.R.U.S.T. important?
The manufacturing date is used as a reference for all other stages in a product's lifecycle. It also marks the start of a product's preservation period. At Clarins, almost all of our skincare products are manufactured at our facility in Pontoise, north of Paris. Because of this, the entire manufacturing process from formula preparation to quality control is monitored from start to finish.