What is Solar Impulse?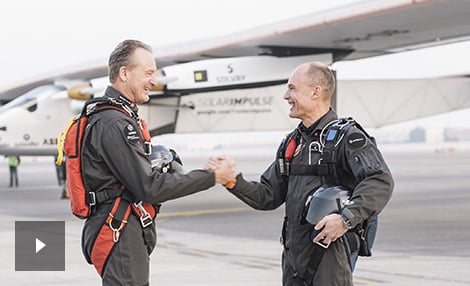 André Borschberg and Bertrand Piccard
After the eight world records set by the prototype of Solar Impulse, the first solar-powered aeroplane to successfully fly by night, travel between two continents and cross the United States, it was time for Bertrand Piccard and André Borschberg to move on to the final stage of the adventure: the 2015 around-the-world trip.
Solar Impulse 2 was built to meet this challenge: a solar-powered aeroplane with a gigantic wingspan, a real flying technological laboratory with virtually perpetual endurance, capable of crossing oceans and continents, flying several days and nights in a row.
What better way to demonstrate the importance of an innovative and pioneering spirit than achieving the impossible with renewable energies and delivering new solutions to environmental problems?
The first solar-powered flight around the world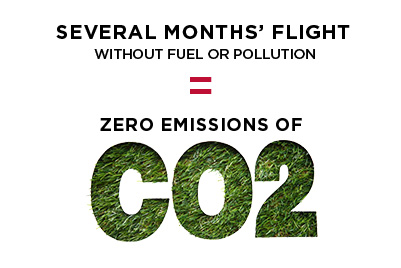 Solar Impulse 2 is an aeroplane propelled solely by solar energy. Its latest challenge: an around-the-world trip that began on 9 March 2015. Each night, the plane flies using the energy accumulated during the day. Every morning at dawn, the gauge slowly begins to rise again with the sun. A pioneering adventure.
A trip around the world
From Abu Dhabi, the city of departure, through Muscat, Ahmedabad, Varanasi, Mandalay, Chongqing, Nanjing, Hawaii, Phoenix and New York, Seville and Cairo, and back to Abu Dhabi... all these stopovers to allow the two pilots, Bertrand Piccard and André Borschberg, to take turns at the controls of the machine. A total of 600 actual flight hours and 35,000 km. Highly dependent on meteorological conditions, this around-the-world trip had to adapt to the weather and nature.
The pioneering spirit of two extreme "scientist-adventurers".
With a wingspan of 72 metres, equivalent to that of a Boeing 747-800, but with a trifling total weight of 2,300 kg, Solar Impulse 2 is the first aeroplane propelled solely by solar energy, capable of flying without fuel and without creating any pollution.
17,000 solar cells supply the aeroplane's four electric motors with renewable energy. During the day, the solar cells recharge the lithium batteries, which allow the machine to fly at night and enjoy virtually unlimited endurance.

17,000 silicon cells
2,300 kg
3.8-m³ cabin
Energy storage
4 motors
The physical conditions are extreme for the pilots, who took turns at the controls and spent up to five consecutive days in Solar Impulse's cockpit, a limited space of 3.8 m³. They had to withstand temperatures ranging from -40°C to +40°C in a non-pressurised and unheated cabin.

The two crew members had trained for months using meditation, self-hypnosis and yoga techniques to be able to cope with the extreme flight conditions and to rest relying on micro amounts of piecemeal sleep.
Solar Impulse 2: First successful Around-the-World Trip!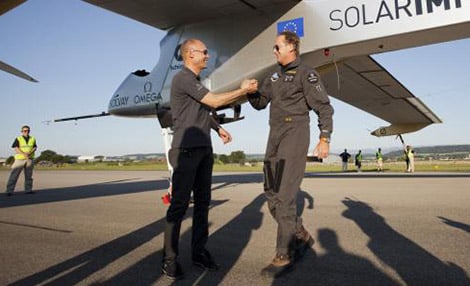 © Solar Impulse | Rezo.ch
On Monday, 9 March 2015, Solar Impulse 2 took off from Abu Dhabi at 7:12 am (local time) for its first Around-the-World Trip!
On 12 March 2015, the solar-powered plane had already beaten a first world record for the longest distance covered by an aeroplane powered solely by solar energy: 400 km, i.e. some 12 flight hours with André Borschberg at the controls for this first stage of the around-the-world trip.
On 26 July 2016, Solar Impulse landed in Abu Dhabi. The Around-the-World Trip was completed and that's when it all began... the #FutureIsClean dream became a reality.
Bertrand Piccard,
our 2010 ClarinsMen Environment Award winner

The adventure of the 21st century consists in using human creativity and a pioneering spirit to develop the quality of life to which current and future generations are entitled".
Bertrand Piccard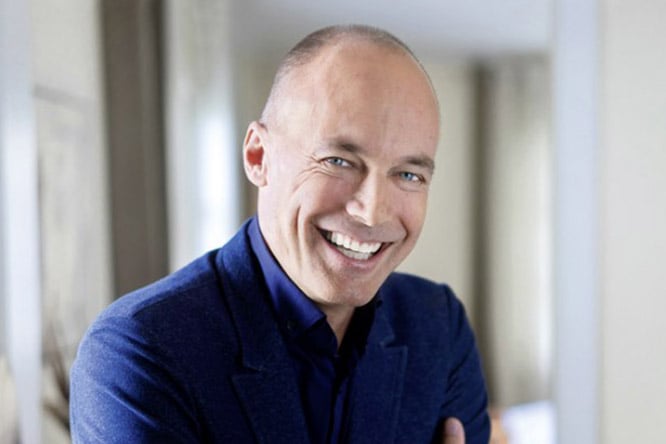 Bertrand Piccard, 2010 ClarinsMen Environment Award winner.
Bertrand Piccard comes from a long line of scientist-adventurers who have conquered the planet's heights and depths: Jacques Piccard, his father, built the Trieste, which descended to a depth of 10,916 metres in the Mariana Trench in 1960. Auguste Piccard, his physicist grandfather, invented the pressurised cabin, high-altitude balloon and a revolutionary submarine, the Bathyscaphe. Incidentally, Auguste Piccard was Hergé's inspiration for creating the character of Professor Calculus in Tintin. A psychiatrist, balloonist, speaker, chairman of the charitable foundation Winds of Hope and United Nations Goodwill Ambassador, Bertrand Piccard combines science and adventure to meet some of the greatest challenges of our age.
He was the first person to travel around the world non-stop in a hot air balloon in 1999. With Solar Impulse, he is looking to champion the pioneering spirit that will make it possible to find technologies that respect the planet's natural resources.

It was to encourage this pioneering spirit, in search of innovation to benefit mankind and nature, that he received the ClarinsMen Environment Award in 2010.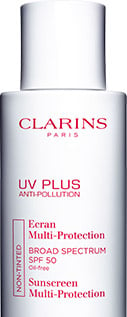 As an indispensable added bonus, Clarins skincare products accompanied them throughout their journey. Incidentally, UV+ never left their side whenever they had to protect their skin from the sun. Its screens proved their effectiveness even under these excessive conditions.
A winning bet and a great success for UV+, which keeps its promises even in the most extreme situations. Unfailingly effective under almost any circumstances!
Clarins has been partnering with Solar Impulse since 2008
Clarins is proud to have been an Official Supporter of this extraordinary human adventure since 2008.
We talk about Responsible Development for a lastingly better world for everyone. Our valiant pilots speak of clean energy for a clean future.
We share the same values.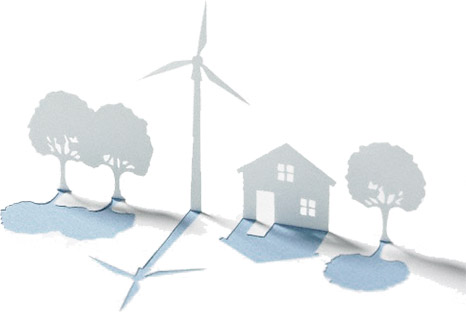 "Collating experiences to invent tomorrow..."
To make this project possible, Bertrand Piccard and André Borschberg brought together a team of 90, made up of the best specialists, all from very diverse origins and backgrounds. Collating their experiences gives rise to original and unprecedented solutions. Clarins believes in people and takes a visionary approach, supporting pioneers like Bertrand and André, who take action and find solutions for a sustainable future.
Our 2010 ClarinsMen Environment Award winner, Bertrand Piccard set off on an extraordinary human adventure: the first solar-powered around-the-world flight!

"With this feat, Solar Impulse has proved that nothing is impossible if you believe". – Christian Courtin-Clarins

At Clarins, we share the values embodied by Solar Impulse: research, innovation and respect for people and nature. It is a privilege and a source of pride to have been involved from the beginning in this wonderful human adventure close to our hearts".
Christian Courtin-Clarins