Calm-Essentiel


Soothes. Hydrates. Protects.

For all types of sensitive, weakened skin.
Do you experience:
Redness when you get out of the shower?
Skin that feels tight when the weather is too hot or too cold?
Tingling after applying certain cosmetics?
Redness when you feel emotional?
More than half of women say they have sensitive skin.
Occasionally or over a long period of time, skin sensitivity can result in invisible symptoms such as tingling, tightness, and itchiness amongst others, as well as visible signs such as widespread or localised redness or flaky skin.
The Clarins answer
Clarins laboratories bring you CALM-ESSENTIEL, a new range of skincare formulated with essential ingredients for treating all types of sensitive or weakened skin, to guarantee optimal skin tolerance.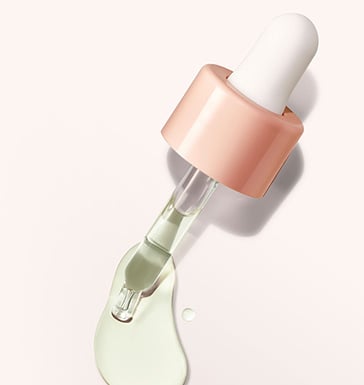 A fragrance that
soothes the soul
A true holistic beauty experience that goes beyond simple skincare.
For these highly sensorial products, Clarins has created a musky floral fragrance that has been specially developed for sensitive skin.
Delicate and enveloping, it has been created to soothe and relax even before the application of Calm-Essentiel skincare.
IN STORE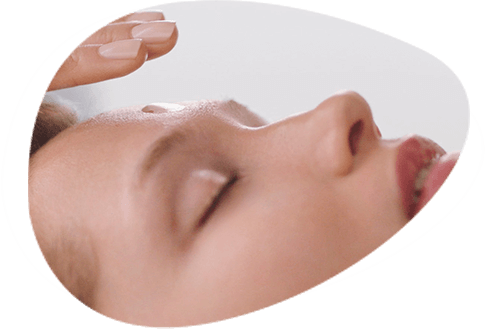 Experience our treatments.
Indulge your skin with plant-enriched formulas expertly applied with our famous 'Clarins Touch' — all in just 30 minutes! The ultimate pamper session for a busy lifestyle.
AT HOME
Calm-Essentiel method
Choose the right time for this self-care moment in a relaxed setting.
BREATHE
Your breathing helps to bring about calmness. Warm the product in your hands, then with your palms open in front of your face, breathe deeply through your nose and exhale slowly through your mouth.
SOOTHE
Apply the skincare products to the face using light strokes followed by gentle pressure, with hands at the right temperature to avoid thermal shocks. Don't forget the neck and décolleté area.
RELAX
Finish with a cocoon wrap by placing the hands around the ears and temples while pressing for 5 seconds. A comforting and relaxing experience.
Women agreed that: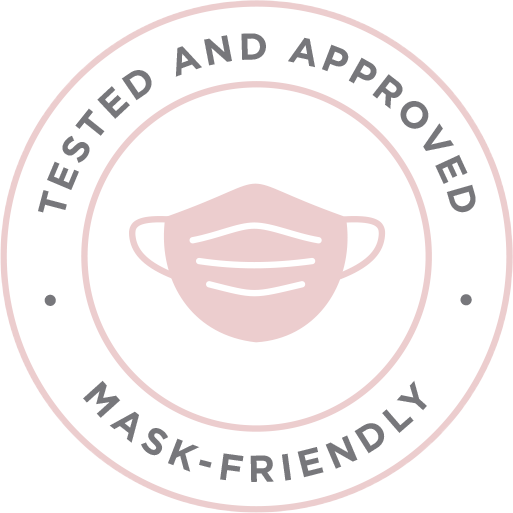 "The Soothing Emulsion helps prevent and soothe discomfort linked to wearing a mask."*
*The Soothing Emulsion's efficacy was tested and approved by 34 women who work in a hospital and wear a face mask for long periods of time
More than 87% Skin is instantly soothed with the oil, emulsion and gel*
87% Itchy sensations are soothed
with the emulsion**
90% Helps restructure the skin
with the oil***
77% Redness intensity
is diminished with the gel****
*Consumer test. Soothing Emulsion, 109 women/Redness Corrective Gel, 107 women/Restoring Treatment Oil, 100 women, 28 days, France
**Consumer test. Soothing Emulsion, 109 women, 28 days, France
***Consumer test. Restoring Treatment Oil, 100 women, 10 days, France
***Consumer test. Redness Corrective Gel, 107 women, 28 days, France (except Canada)
A vital scientific discovery
After 3 years of research into sensitive skin, Clarins Laboratories, in collaboration with research institutes - including one specialising in environmental pollution - go further in understanding the mechanisms of the skin's hyper-sensitivity.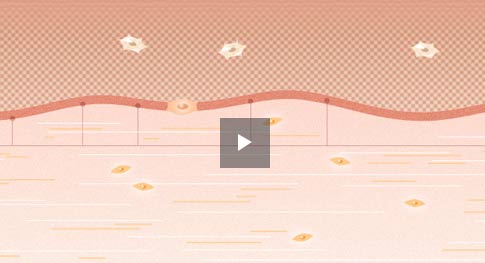 Together they have made a major discovery: the decisive role sensory receptors play in causing the skin's hyper-sensitivity.
An innovative formula in harmony with the skin
Identified from 75 plants studied by ethnobotanist Jean-Pierre Nicolas, who has worked in close collaboration with Clarins since 2004, clary sage is a plant with beneficial soothing properties which has been used for centuries.
Clarins Innovation: sclareolide
The Clarins Laboratories have extracted a purified molecule from the flowers and leaves of the clary sage: sclareolide, which harmonises with the skin and allows it to be instantly soothed and protected.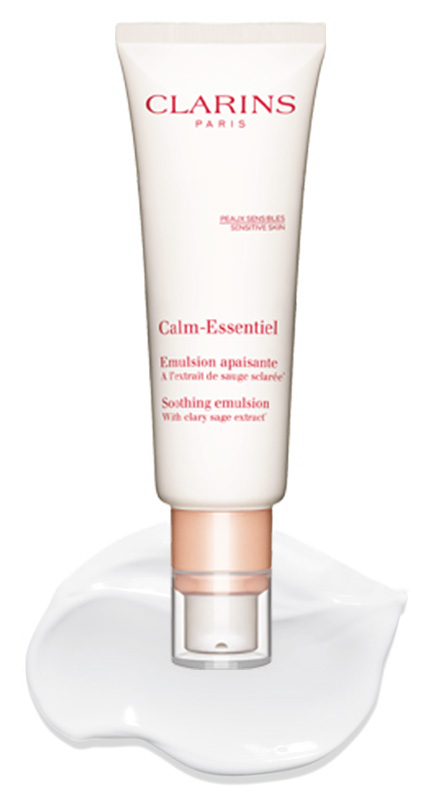 Soothing Emulsion:
This emulsion instantly soothes skin discomfort. Its creamy, silky texture is enriched with organic camellia oil: it melts into the skin, intensely hydrates and protects against environmental damage.
Its added extra: It also contains white horehound extract, which helps skin to fight against damage caused by pollution, reducing further causes of skin sensitivity.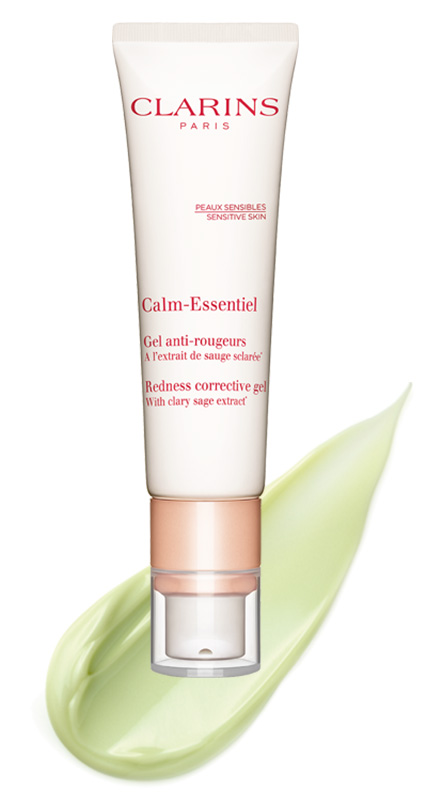 Redness Corrective Gel:
This fresh gel instantly soothes skin discomfort. Its texture melts into the skin and provides an instant sensation of well-being. The skin is immediately refreshed, comforted and even toned.
Its added extra: Its unique pearls and pigments will even out the redness in the complexion for a smoother, calmer look and feel to the skin.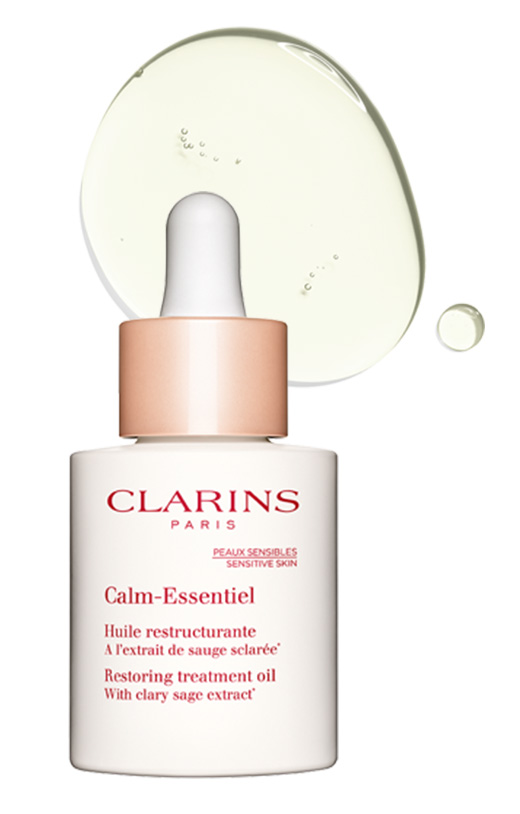 Restoring Treatment Oil:
A nourishing oil enriched with organic camellia oil and organic apricot oil, which is perfect for leaving skin soothed, moisturised, soft and supple.
Its added extra: It can also be used on its own as a cure over 2-3 weeks for a reset of your skin. For the most reactive skin that can no longer tolerate any other skincare products, this is the perfect answer.
Clary sage
It was a divine herb for the Romans, who used it as a "wellness plant." In France, Charlemagne established its cultivation in gardens to improve health. During the Renaissance, it was also used to soothe the skin.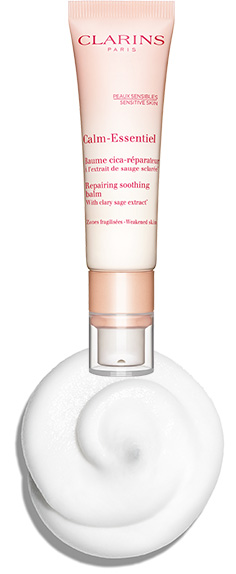 Soothing Repairing Balm:
A universal skin-repair balm that intensely nourishes,soothes and repairs all weakened areas of skin over the face and body. With its "bandage-like" texture, this balm soothes and comforts the skin.
Dry skin
and redness
Chapped,
irritated skin
Itchy skin
Rough areas
of skin