Boost the energy you feel within with Clarins' new, 2-in-1 ally for mature skin. Nourishing and illuminating, it provides the brightening touch that will emphasise your timeless beauty!
NEW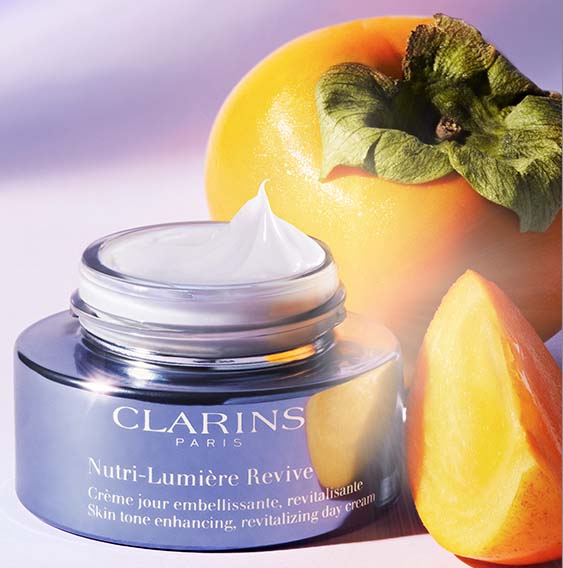 Feel
good
for you
mood
care
Ready to do away with dullness? Turn to the new Nutri-Lumière Revive. Packed with a powerful cocktail of plants, this anti-aging ally reinvigorates instantly for a result that lasts!
A new 2-IN-1
must-have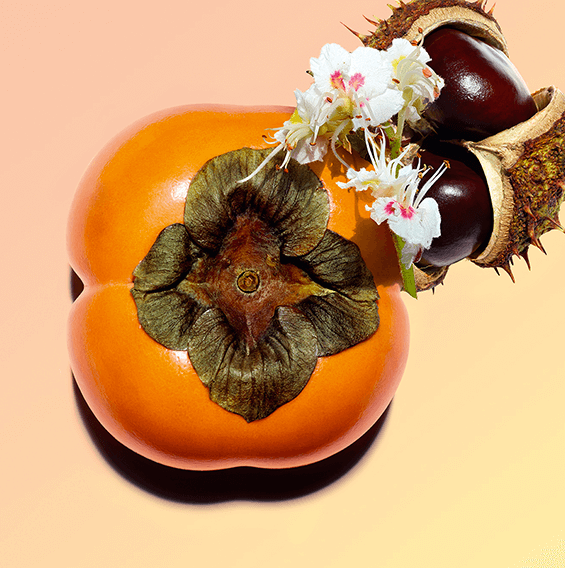 Revitalising duo
& kaki extract
Renew
Replenish with its
organic horse chestnut flower extract and escin
, paired with 8 organic plant extracts.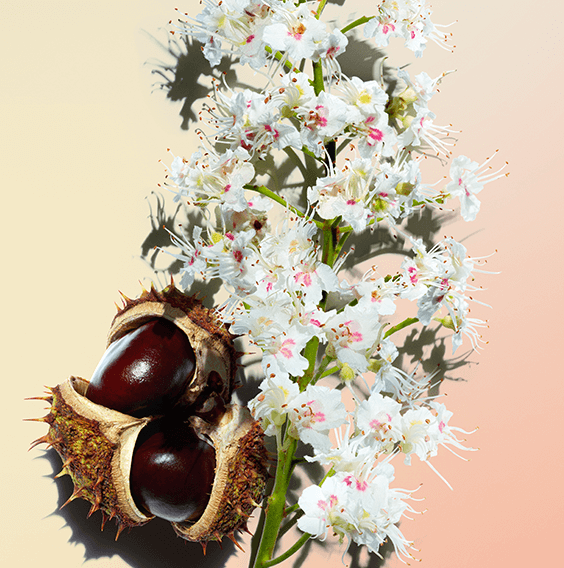 Horse chestnut flower
extract and escin
Brighten
Illuminate your face and diminish sallowing skin thanks to
its new superfruit, Kaki
.
Have you heard about the
power of purple?
87 %
FOUND SKIN
TO BE LESS
YELLOW*
The cream's new purple colour, along with Vitamin A, C, and the minerals found in kaki, helps neutralise a yellowing complexion caused by glycation, which occurs when the skin can't properly absorb its nutrients.
Shop now
Good for skin…
and your mood!
The cream's purple hue offsets skin's yellow tones as they are complementary colours. In chromotherapy, violet is the colour of serenity, known for soothing, relaxing properties. It promotes a feeling of well-being and sensoriality.
92 %
of women said
skin appeared
more luminous

*
*Satisfaction test - 106 women - after 28 days.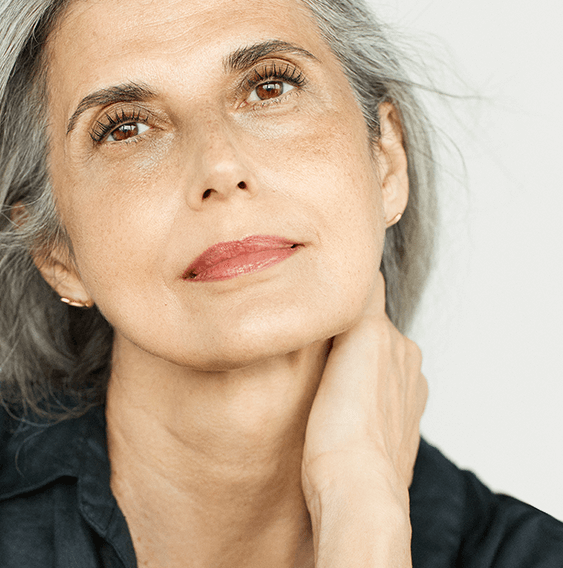 Claudia Maria
Ferrera Da Costa
Fencer &
Challenge-Seeker
Spotlight on
your beauty
Illuminate your skin with beauty treatments and make-up essentials that nurture and embellish,
and prepare your skin so it can take on anything!
SKIN CARE
ROUTINE
MAKE-UP
ROUTINE