Clarins &
THEIR FUTURE OUR COMMITMENT
The project was born in 2011, when two caring individuals met, drawn together by their shared belief in how educating children can make the world a better place: Christian Courtin-Clarins and Lauren Bush Lauren.
Clarins and FEED are proud to be supporting the UN's food-assistance branch: WFP*.
Together, we're helping thousands of children improve their diet and receive an education.
*World Food Programme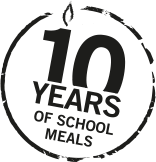 To date, Clarins has helped distribute:
school meals around the world.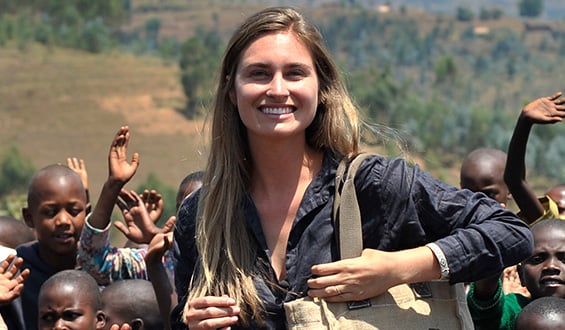 Lauren Bush Lauren:
a woman with conviction.
Returning home from a trip abroad as a spokesperson for the United Nations World Food Programme (WFP) in which she was brought face-to-face with world hunger, Lauren Bush Lauren founded FEED Projects in 2007 with a view to setting up school nutrition programmes. She came up with the idea of creating a product that would raise public awareness of world hunger and set about designing and promoting her FEED 1 bag. The "1" stands for one meal for one school child for one year.
Children's stories
Langizo

"I no longer go to school because of the pandemic, I want to go back to school to learn but also to eat porridge. I have not been eating breakfast since the school closed and I'm hungry every morning. Today, I'm happy to eat the school breakfast again. It gives me energy and keeps me healthy.
Maths is my favourite subject. I want to become a medical doctor when I grow up because the sick need help in hospitals. I hope to return to school one day when the pandemic is over."- Langizo from Malawi.

Photo: WFP/Francis Thawani

Nok Kimlay

"My family and I live in Siem Reap Province. I love to eat Korkor Soup because it has lots of vegetables, pumpkin and meat. I love to study Khmer literature. In the future, I want to become a doctor because I could help patients." - Nok Kimlay, aged 11 (2019) Siem reap, Cambodia

Photo: WFP/Vanna Sokheng

Lake Chad region, Rwanda

Kaka eating her meal provided by WFP in Yakoua, Lake Chad.

Photo: WFP/Giulio d'Adamo

Godfrey

"English language is my favourite subject. At home I read my English and Chichewa textbooks.
I want to become a bus driver carrying passengers and crossing borders to other countries."
- Godfrey, aged 10, from Mkumbira Village, Malawi.

Photo: WFP/Francis Thawani
Why Clarins & FEED?
Our children are the future. We must provide them with education, nutrition and health.
Christian Courtin-Clarins
Helping children receive health care and education is a priority for the Clarins Group.
Clarins and FEED have been supporting the UN's food-assistance branch, WFP*, since 2011.
A single meal,
a multitude of benefits.
Financing school meals not only enables us to feed children in need
but also to improve school attendance and access to education.
See images of some
of our work in the field:
Partnership timeline
2011

First partnership with the American Clarins subsidiary exclusively with Nordstrom then Bloomingdales.

Exclusive partnership with Colette, Paris.

343,625 meals

2012

FEED's 5th anniversary: "Clarins Million Meals Concert for FEED", New York.

1,421,100 meals

2013

FEED 10 & Clarins pouch in over 15 countries.
1 pouch = 10 school meals.

Million Meal Campaign in the USA

2,075,040 meals

2014

FEED & Clarins Collection in over 15 countries: Give your support with FEED & Clarins.

3,099,970 meals

2015

FEED & Clarins collection in over 30 countries.

3,954,850 meals

2016

FEED & Clarins collection in over 40 countries.

4,452,155 meals

2017

FEED & Clarins collection in over 40 countries.

4,135,010 meals

2018

FEED & Clarins collection in over 40 countries.

4,045,010 meals

2019

FEED & Clarins collection in over 40 countries.

4,314,910 meals

2020

FEED & Clarins collection in over 40 countries.

3,968,710 meals