Body Partner

– Stretch Mark Expert

Clarins' approach to beauty has been the same for over 50 years. We're here to support women every day throughout each stage of their life.

And now, Clarins is breaking new ground for pregnancy skincare with its latest discovery of the PhytoStretchComplex. Ideal for helping prevent and reduce the appearance of stretch marks, Clarins brings you Body Partner; a plant-powered pregnancy stretch mark cream.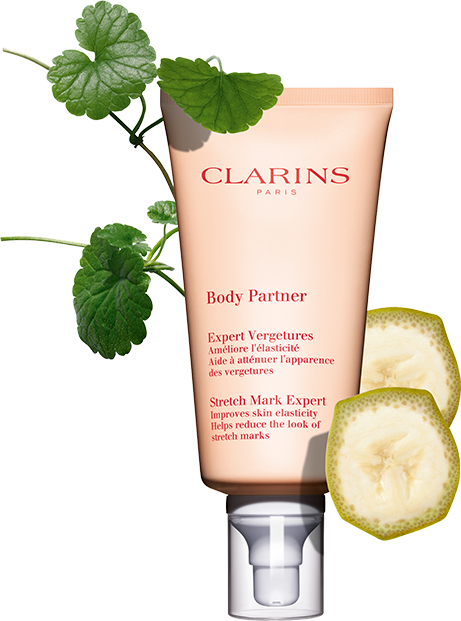 You take care of them, we'll take care of you.
Motherhood, puberty, and significant, rapid weight fluctuations are all common reasons for stretch marks. With Body Partner, you can count on Clarins to be by your side at every moment.
Improves elasticity
Improves firmness
Proven to reduce stretch marks
Our most sensorial formula yet
Responsible packaging
Body Partner
Stretch Mark Expert
£40.00
Have a question?
Here's everything you need to know

What are stretch marks?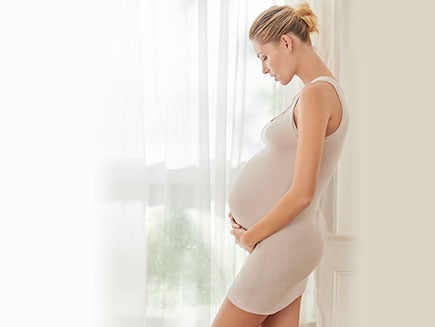 Stretch marks appear as red lines on the surface of the skin that slowly fade to white over time.
They are frequently found on the stomach, thighs, buttocks, and breasts. These blemishes are usually caused by stretching of the skin (such as through excessive weight gain or pregnancy), though hormonal imbalances can also facilitate their formation. While you can't prevent or remove stretch marks entirely, there are steps you can take to reduce their appearance.
X

Can I use
Body Partner
when pregnant?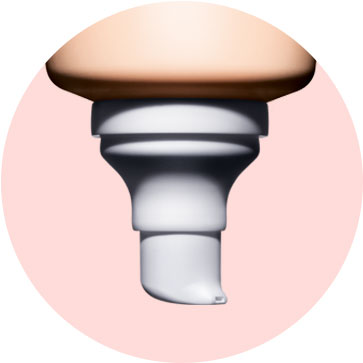 Yes. Clarins Laboratories does not compromise on the safety of any products intended for expectant mothers. Formulated with a reduced number of ingredients, Body Partner contains active plant and fruit extracts carefully selected because of their effectiveness, tolerance, and safety. All ingredients have been through rigorous testing carried out by independent experts.
For more advice on taking care of yourself while pregnant, read Clarins' guide to a glowing pregnancy.
X

How should Body
Partner be applied?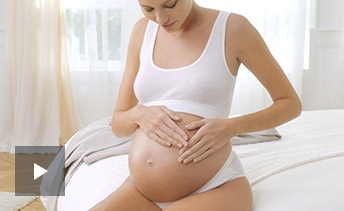 The easy application method designed by Clarins helps the skin to better withstand natural stretching. It involves using gentle circular massage and concentrating on those areas subject to stretching (stomach, breasts, thighs, hips).
1
Place your hands in a triangle on your stomach. Move them downwards, all over the stomach and navel area, without taking your hands off.
2
With the palm of your left hand, make a circular motion from the outside to the inside of the right breast.
Do the same for the left breast.
X

How can I soothe
skin prone
to stretch marks?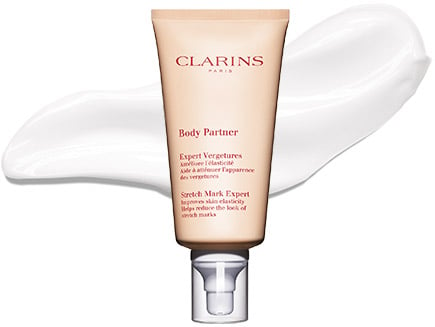 Remedying stretch marks on four levels is essential, but not enough to restore real everyday comfort. Tight-feeling skin needs to be soothed. Clarins Laboratories has chosen glycyrrhetinic acid, a molecule recognised in pharmaceutics for its anti-inflammatory action, which comes from liquorice. It has proven its efficacy at inhibiting mediators of inflammation and thus alleviating discomfort.
Glycyrrhetinic acid has proven very effective at providing relief.
X

What is Clarins'
botanical innovation?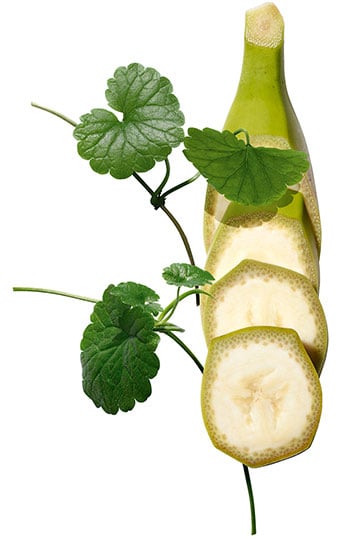 As an expert in plant-based beauty products, Clarins has taken Organic Green Banana extract and asiaticoside from Centella Asiatica (purified molecule from the plant) and combined them in Body Partner.
This innovative botanical synergy has produced [PhytoStretchComplex], capable of strengthening the collagen and elastin fibres that give the skin its firmness and resistance to stretching. The appearance of stretch marks is effectively prevented acting on stretch marks on four levels:
1

Width

2

Length

3

Depth

4

Colour
An innovation that serves to visibly reduce the appearance of stretch marks old and new.
X

How can I
look after myself
post-pregnancy?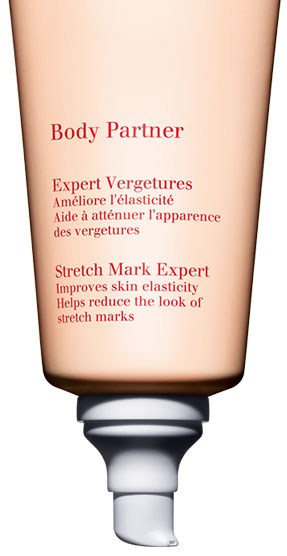 As a new mother, you can barely find time to shower and brush your teeth, let alone maintain a lengthy skincare routine. At Clarins, we understand that ease, speed, and effectiveness are vital. That's why we keep it simple with powerful products designed to pack the maximum punch with minimum effort. Read our skincare guide for new mothers to find out more.
X