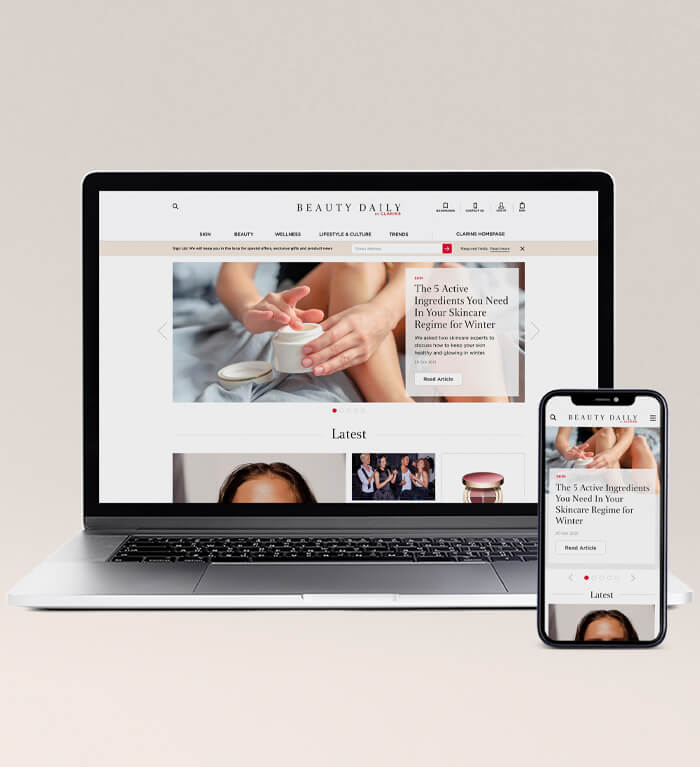 Beauty Daily
by

Clarins
Welcome to Beauty Daily by Clarins
A beauty hub and wellness destination where you can come to escape the stresses of everyday life, be empowered with knowledge, and learn a trick - or ten - along the way.
You can seek trustworthy, insider tips from the experts at Clarins, supported by a stellar line-up of contributing dermatologists; Dr's, nutritionists, make-up artists, and health gurus to help you with their scientifically proven, unbiased advice.
From finding the best in epidermis-changing skincare to wellness trends that you can embrace for a better life - at Beauty Daily, everyone is invited to find joy, boost confidence, be inspired, and live beautifully.
So, click around, ask us questions and sign-up to our newsletter for stories, tips and more delivered right to your inbox. We're here and can't wait to meet you..

Editor
Take me there