It's Clarins' birthday week
Bring out the birthday skincare surprises!

It's our birthday and we want to celebrate with
10% off* all orders!
For a limited time only.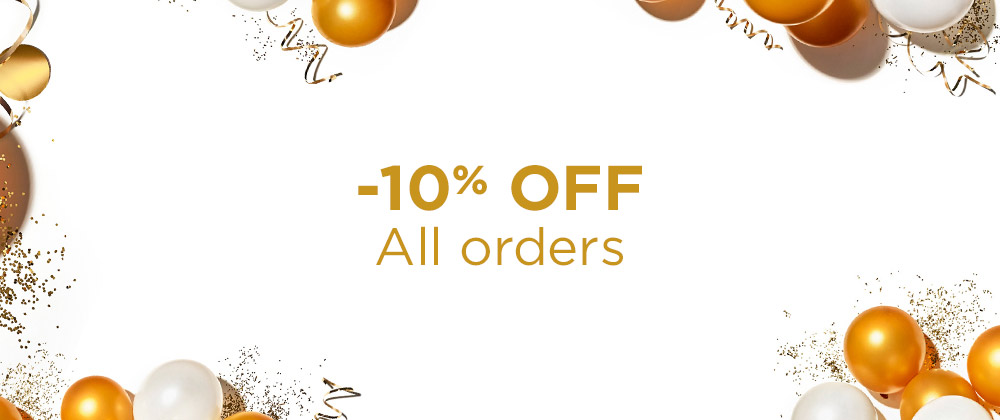 Plus, when you spend £55 or more, choose four travel size miniatures from a selection of our best-selling cleansers, which include:
- Water Comfort One-Step Cleanser 50ml, containing peach essential water, which softens and soothes the skin.
- Toning Lotion 50ml with camomile distilled from plants and herbs, which provides refreshing and toning benefits.
- Gentle Foaming Cleanser for normal or combination skin 30ml with cottonseed to lift away impurities.
- One-Step Gentle Exfoliating Cleanser 30ml with orange extract to reveal glowing skin.
- Gentle Foaming Cleanser for dry or sensitive skin 30ml, with shea butter for ultimate nourishment and comfort.
- Pure Melt Cleansing Gel 30ml with marula oil for optimal radiance and comfort.
- Cleansing Milk for dry or normal skin 50ml with alpine herbs to leave skin feeling perfectly refreshed.
- Gentle Eye Make-Up Remover 30ml with aloe vera and cornflower.
- Instant Eye Make-Up Remover 30ml with camomile.

Hurry! Whilst stock lasts.

To choose, click on the Edit button at the bottom of your shopping bag.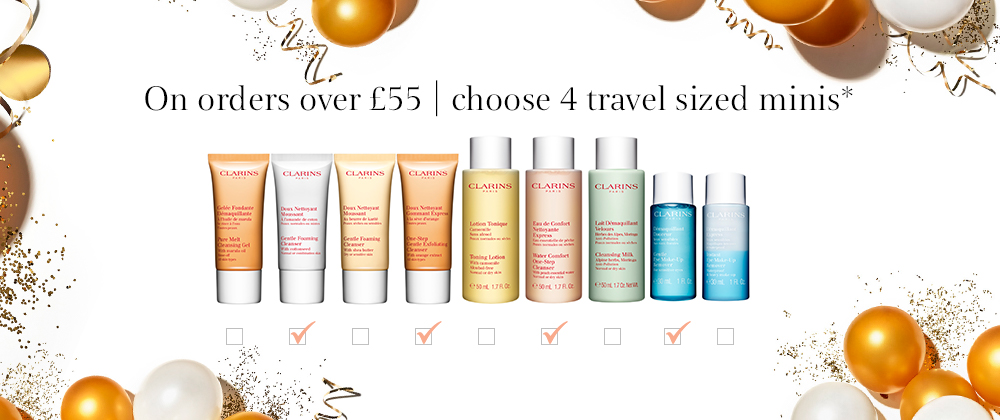 When you spend over £65:
Choose your stylish and colourful Atelier de Famille bracelet by entering either code RED, BLUE, CORAL or TURQUOISE into the 'Promotion Code' box within your shopping bag.
These bracelets were created by Claire, Jenna, Prisca and Virginie Courtin-Clarins to help fundraise money for the 'Fondation Arthritis'.
-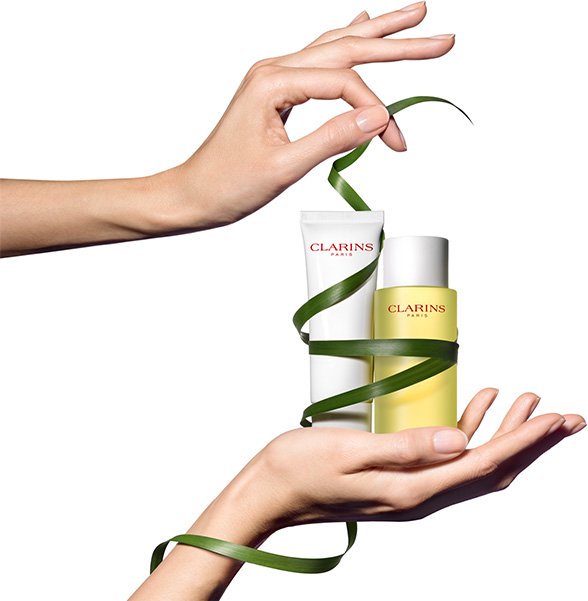 DID YOU KNOW?
Because it's all about you, we want to reward you for looking and feeling beautiful.

So why not collect points with our reward system?
Earn 2 points for every £1 spent on Clarins.com, for a limited time only!
Every 120 points = £15 gift certificate.
Don't say we don't treat you!
Get Free**Standard UK delivery on all orders over £50.
*10% off available on all purchases on clarins.com. Offer ends 9am 23rd April 2018. Offer excludes e-Gift Vouchers and Spa Vouchers. If you are redeeming a loyalty code, your 10% discount will be applied after your voucher has been redeemed on your order. With £55+ orders, select 4 travel size miniatures at checkout, whilst stock lasts. Cannot be redeemed in store. Visuals are for information only and may not be to scale. Please note the total spend of your order, after any loyalty or promotion codes have been applied, must meet the minimum spend required for any special offer or to qualify for free delivery.
**Free Standard UK delivery on all orders over £50.