NEW
ClarinsMen Hydra-Sculpt
NEW
ClarinsMen Hydra-Sculpt
50 ml
Product details

Proven results

Ingredients

Hydra Sculpt
Men's hydrating care to visibly sculpt facial features. Unique dual technology for men, combining some of the most potent plant extracts for their extraordinary efficiency on men's skin. Both bottles have their own individual pump: the two formulas do not mix until they are applied, it also ensures the right dose is dispensed every time for optimum effect.
84% Skin texture is improved after 4 weeks
90% Skin is hydrated immediately after application
88% Skin is revitalised after 4 weeks
75% Skin is firmer after 4 weeks
*Satisfaction test – 107 men – 4 weeks.

Fabrice Amedeo
VENDEÉ GLOBE
SKIPPER
Look good from every angle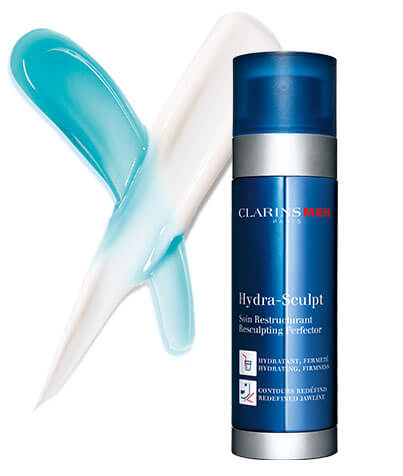 New
Two actions with just one step
Moisturises and firms
Sculpts facial features
Clarins Anti-Pollution Complex
Energising and soothing ClarinsMen Complex
How to apply Hydra-Sculpt
APPLY

- Dispense 3 pumps of Hydra-Sculpt.
- Warm the product in the palm of your hands.
- Apply using Clarins draining pressure method.

SCULPT

- Sculpt the chin area (including below the chin), and neck and facial contours using a fist and carrying out press and release pressure working from the middle outwards.

ENERGISE

- Place your fist below the nose and press down three times for 20 seconds each for a quick energy boost.
- Repeat three times.
Two textures, dual-action!
The freshness
of a gel
An instant blast of freshness with all the power of a cool, toning gel.
The soothing comfort
of a cream
The comfort of a cream that leaves skin soft, supple, and feeling great.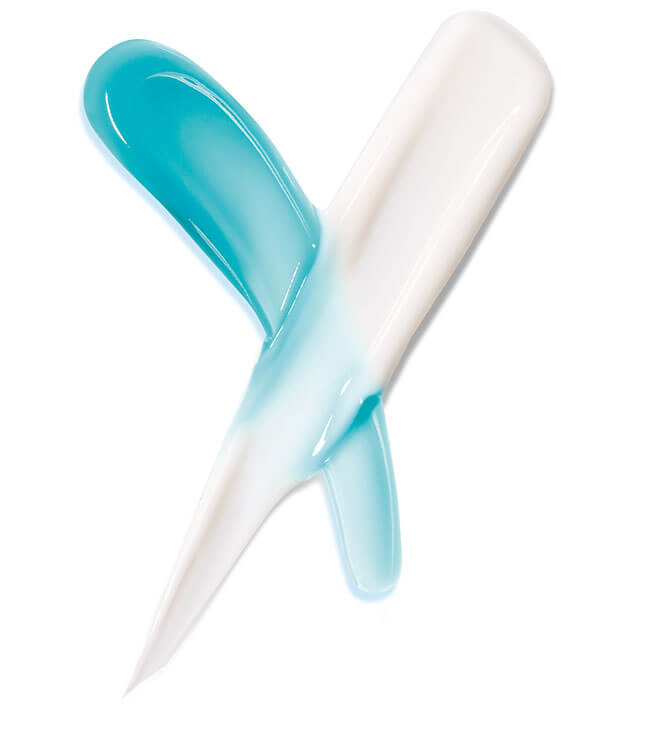 98%*Penetrates quickly
96%*Skin is not shiny
98%*Non-greasy finish
* Satisfaction test -107 men - 4 weeks of use
The excellence of a ClarinsMen formula