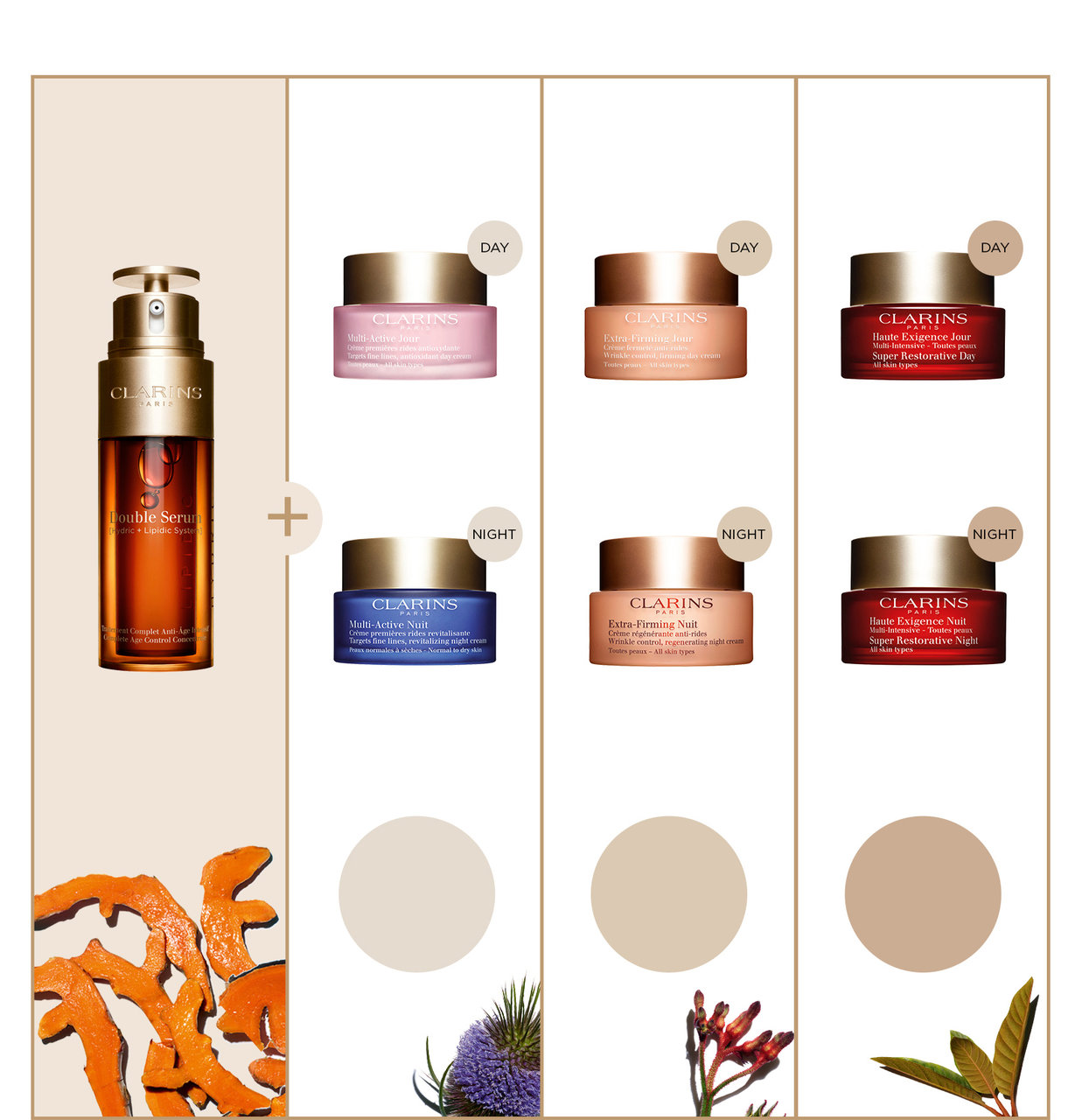 2 power-packed serums in 1 to
act on the appearance of major
Prevents the first signs of aging
and revitalises the skin.
Firms, tightens and puts the
spring back in your skin.
​
Replenishes, regenerates and
replumps the skin at all levels.
Super Restorative Day Cream
Extra-Firming Night Cream
Super Restorative Night Cream
*Consumers test, 14 days, 113 women.
Double Serum enhances the SMOOTHING effect of
Double Serum enhances the PERFORMANCE effect of


DOUBLE SERUM: A SCIENTIFIC INNOVATION
What will they do for you?