[21]

Ingredients

Your Double Serum is a bio-inspired formula that respects the planet, with no less than 21 active plant extracts, including Turmeric. Turmeric is a renowned ingredient distinguished for its exceptional anti-aging properties. It enhances skin cell communication by targeting the five vital functions of the skin.
A must-have for every woman
#mydoubleserum
Florence - Facebook
Open
X
Turmeric, a natural stimulant
Or latest generation formula incorporates all of Clarins' most recent plant discoveries. Bio-inspiration is at the heart of the Double Serum's concept with its dual [Hydric+Lipidic] phases based on the skin's own water and oil content.
This formula goes even further: its star ingredient, turmeric extract, is highly concentrated in turmerone and was selected for its ability to optimise cellular communication.
A perfect combination that offers complete age-control action.
At the heart of cellular expression
The anti-aging benefits from organic ingredients mix together at the last minute, upon application, to help optimizing cells 'language'.
The Double Serum includes all of Clarins most recent plant discoveries for a targeted action and an optimal impact on the skin's 5 vital functions:
A must-have for every woman
#mydoubleserum
Florence - Facebook
Open
X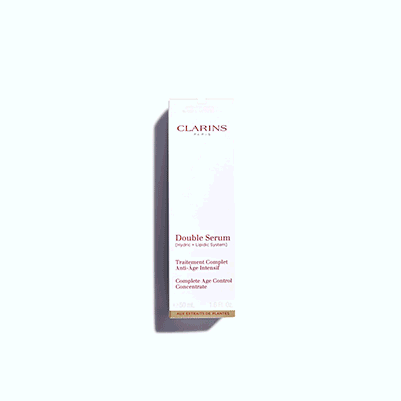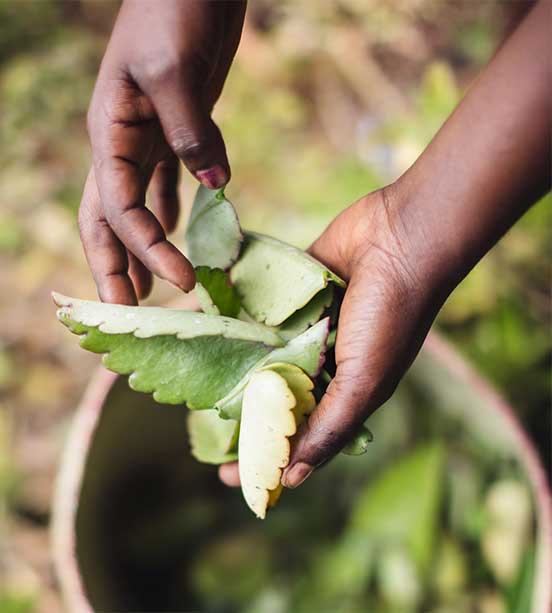 On-going sustainability
We put our planet and nature first.
Inside:
Clarins created the most natural formula possible including 9 organic ingredients from which 3 are fair trade certified, and the organic ingredients sourced from fair trade practices, whenever possible.
Outside:
The eco-developed double dial bottle is made out of 10% recycled material and the packaging has been reduced.
A must-have for every woman
#mydoubleserum
Florence - Facebook
Open
X
Your skin saviours
Our Double Serum's unique and innovative formula boosts the effectiveness of Anti-Ageing creams. When used with the Double Serum, the effects of the Multi-Active, the Extra-Firming and the Super Restorative creams are multiplied, leaving skin feeling rejuvenated.
The No.1 serum in the UK
21 potent plant extracts for our most powerful age control concentrate ever.
Let's explore to the roots of regeneration through this hydrolipidic and biomimetic double formula. Intensely multi-tasking.
An immersive combination
This double innovation is based on a scientific and technological feat. Hydric + Lipidic System provides a unique emulsion that stimulates your five vital skin functions: hydration, nutrition, oxygenation, regeneration, protection.
No empty promises, only results
Women around the world agree*: our Double Serum is our most powerful age-control concentrate! Based on Anti-Aging expertise developed over more than 30 years, the formula has proven highly effective for women of all ages and all skin types, even sensitive skin.
Noticeable, concrete results in only 7 days*:
• Instant radiance
• Reduced appearance of pores and fine lines
• Visibly younger-looking skin
*Satisfaction test - multi-ethnic panel - 362 women
A must-have for every woman
#mydoubleserum
Florence - Facebook
Open
X
Tested, Trusted, Recommended
Women everywhere have added the Double Serum to their skincare routine, achieving:
Smoother skin

(90%)*

Firmer skin

(81%)*

Radiant skin

(87%)*

More beautiful skin

(85%)*
Our clients' satisfaction is clear:
one Double Serum is sold every 8 seconds.
A must-have for every woman
#mydoubleserum
Florence - Facebook
Open
X
Drag the arrow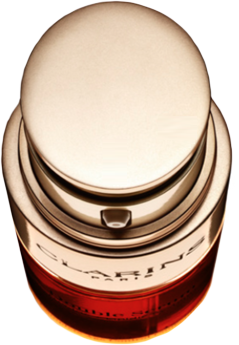 Experience the product
An adjustable pump design? Sweet!
As seasons shift and weather fluctuates, find the perfect amount of Double Serum your skin needs.
Have it all, in one easy gesture!